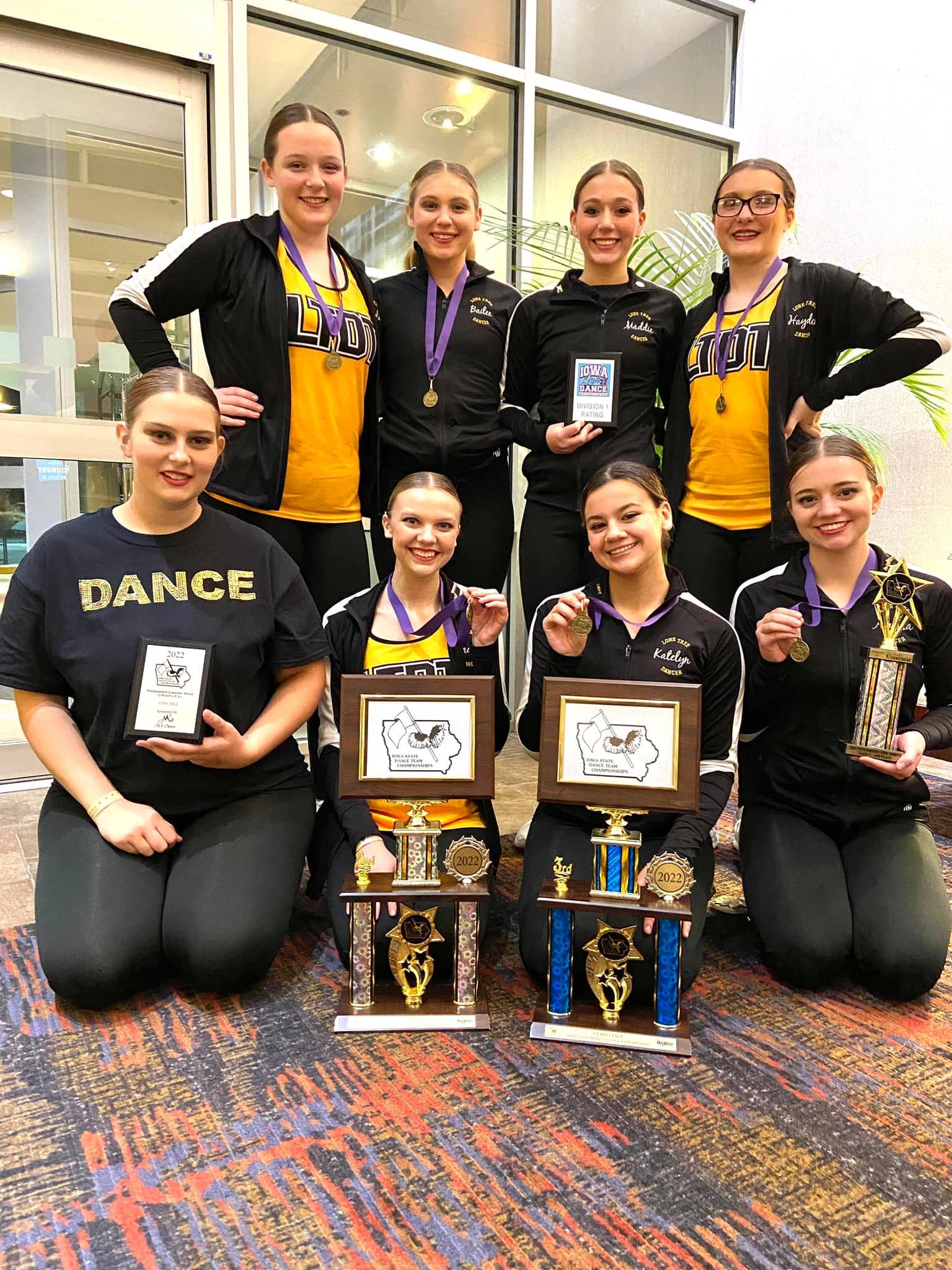 Southeast Iowa was heavily represented at last week's state dance competition in Des Moines, with three schools in the KCII area participating in the annual event.
Lone Tree came home with plenty of material from the 2022 Iowa State Dance and Drill Team Association competition with three teams and one individual award. All three categories the Lions competed in ended with a Division I score, including a second place in Pom II class, a third in Jazz I class, and a fifth in Lyrical Class I. Alyssa Knock recorded a division score. I in class I Dance with a fourth place. showing. Jaden Doehrmann was also named a scholarship finalist and the team won a Distinguished Academic Award given to a group with a GPA between 3.5 and 4.0.
Highland received Division II scores in a pair of team competitions, with Contemporary Class I placing seventh and hip-hop class II in 11th. WACO placed 10th in the Jazz I class and received a Division II rating.
Photo courtesy of Lone Tree Schools
Tags: State dance
602724327
Mozilla / 5.0 (Windows NT 6.3; WOW64; rv: 33.0) Gecko / 20100101 Firefox / 33.0
9fbf834b96a4c2f5425537c19b3d25072faaada1
1